from the series "Father's Garden"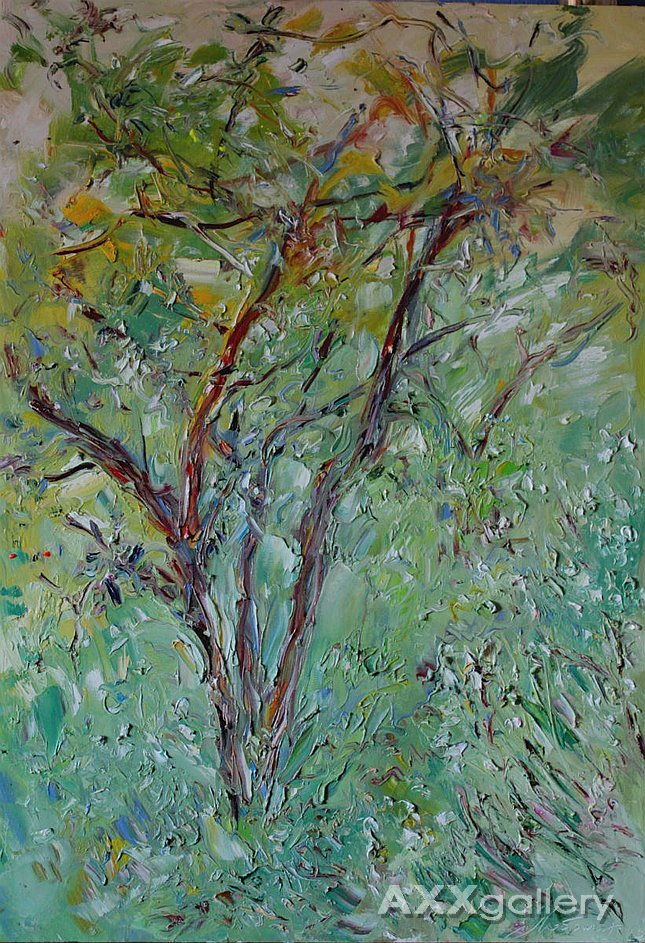 Lubomir Martynjuk
from the series "Father's Garden"
Ширина см: 70
Высота см: 100
Год написания: 2014
Совет искусствоведа: Нет
Наличие рамы: Нет
Основа: Холст
Жанр: Пейзаж
Современное искусство и абстракция: Экспрессионизм
Техника: Масло
About the artist
Lubomir Martyniuk was born August 5, 1980 in a. Solotvino Bohorodchany district of Ivano-Frankivsk region. 1995-1998 years. - I trained in Kosovo College of Decorative and Applied Arts. V.I.Kasiyana, at the Faculty of the art of painting. In 2004 he graduated from the Lviv National Academy of Arts, Faculty of sacred and monumental painting. Author of more than four tisyach works Since 1998 his work has been featured in numerous solo and collective exhibitions in different cities of Ukraine in Spain, Great Britain. A large number of works by Lubomir in private collections in Ukraine and other European countries. He is married and has five children.
Fabrics Lubomir liked it so lovers that differed literally from under the hand of the artist, settling in the private collections of Kiev, Ukraine, Germany, Montenegro, Sweden, Poland, Norway and others. During the years 2007-2009. He is a tireless organizer and inspirer of the plein air series for the young and already famous artists of Ukraine for its vast expanses of native to exotic Carpathians Crimean mountains. Constantly engaged in charitable activities. His works - from paintings to large, full-wall paintings and decorations - a frequent gift to churches, boarding schools, prisons, theatrical and amateur groups - give all the pleasure to contemplate his inspired creations. Lubomir does not get tired, using his own words, "to admire the works of the Lord." Genres his works are familiar to connoisseurs of his - floristry and still lifes, landscapes and portraits, sacred themes.