grandfather's house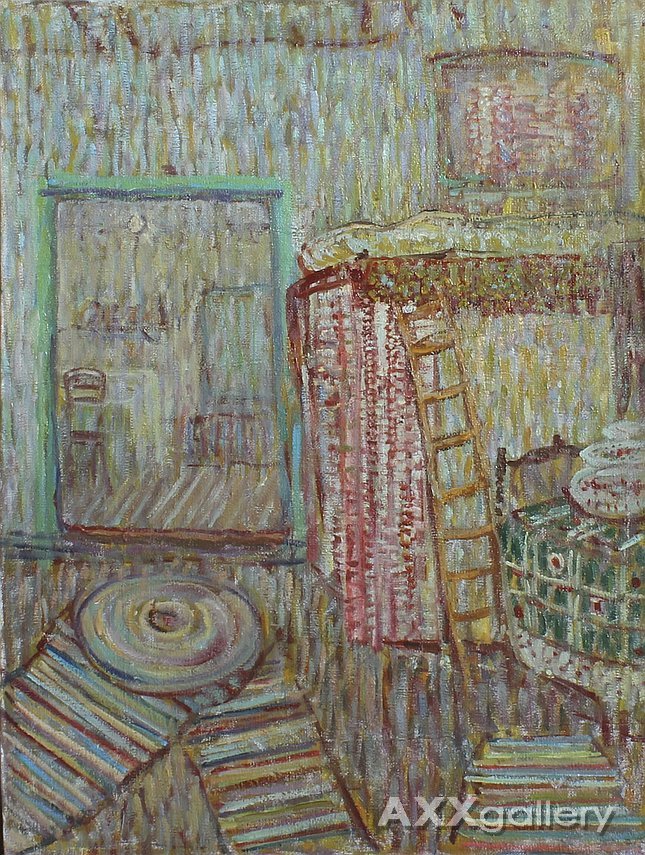 Irina Vorona
grandfather's house
Ширина см: 133
Высота см: 93,5
Техника: Масло
Год написания: 2015
Совет искусствоведа: Нет
Наличие рамы: Нет
Основа: Холст
Жанр: Пейзаж
Современное искусство и абстракция: Импрессионизм
About the artist
Iryna Vorona was born 1987 in Kyiv, Ukraine, where she lives and works today.
Member of the National Union of Artists of Ukraine.
In 2016 she graduated from the National Academy of Fine Arts and Architecture, Kiev. Bachelor degree.
Zagreb Academy of Fine Arts. Erasmus + program. Master degree.
Diploma of National Academy of Arts of Ukraine.
Diploma of International academy of the rating technologies and sociology "Golden Fortune".
2017- Personal exhibition in KulttuuriKauppila artist residency, Ii, Finland.
Participant of International exhibition "Home" in Augusta Savage Gallery, University of Massachusetts, Amherst, USA.
2017-2018 -Project - installation in International Artist Residency Kunsnarhuset Messen, Norway.
Group xhibition in Gallery Josip Račić, Studio Moderne galerije, Zagreb, Croatia.
Finalist of A. Kryvolap art prize. Cultural and social project "KYIV ART FORT 2017.
Laureate of several academic art competitions.
Participant of ІІІ All-Ukrainian Triennale of abstract art ART- AKT, lV All-Ukrainian Triennale "Art 2016", International landscape art exhibition " A.I. Kuindgi Memorial", International plein airs and exhibitions in Montenegro.
Numerous All-Ukrainian exhibitions on behalf of the National Union of Artists of Ukraine.
Exhibitions in the building of the Ministry of Culture of Ukraine, Ministry of Foreign relations, Kyiv.
Creative works are in private collections in Ukraine and abroad.