Behind the wheel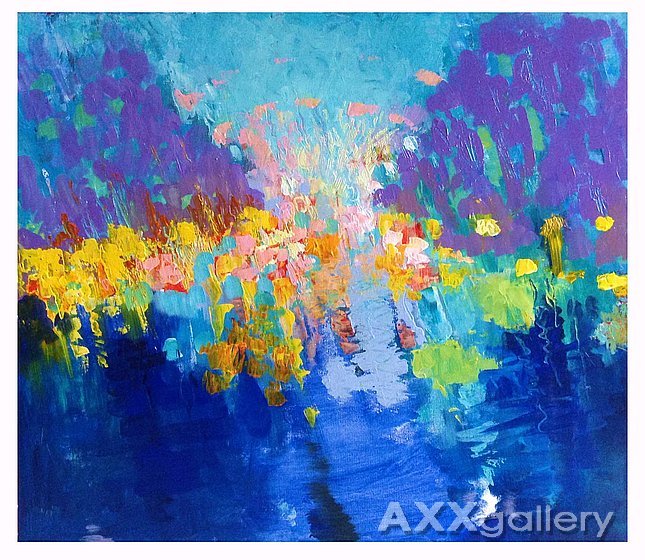 Angela Kushchyk
Behind the wheel
Ширина см: 70
Высота см: 60
Основа: Холст
Жанр: Пейзаж
Современное искусство и абстракция: Абстракция
Техника: Акрил
Год написания: 2015
Совет искусствоведа: Нет
Наличие рамы: Нет
About the artist
Born in Kiev in 1974.
1989 -zakinchyla children's art school number 3.
1997 - graduated from Ukrainian Academy of Fine Arts and Architecture,
studied at the graphic department in the workshop of book graphics GI Halynskoyi.
Works technician performs etching, lithography, engraving,
and also works with watercolor and akrylom.U creative palette uses ethnic motives.
She participated in local and international exhibitions (gallery "Nef", "The artist").
She worked on ABC Ukrainian and Russian publishing house "Education".
Works are in private collections in Ukraine, Germany,
Italy, France, Canada, England, Spain, Russia and Japan.