Mountains - a place of revelation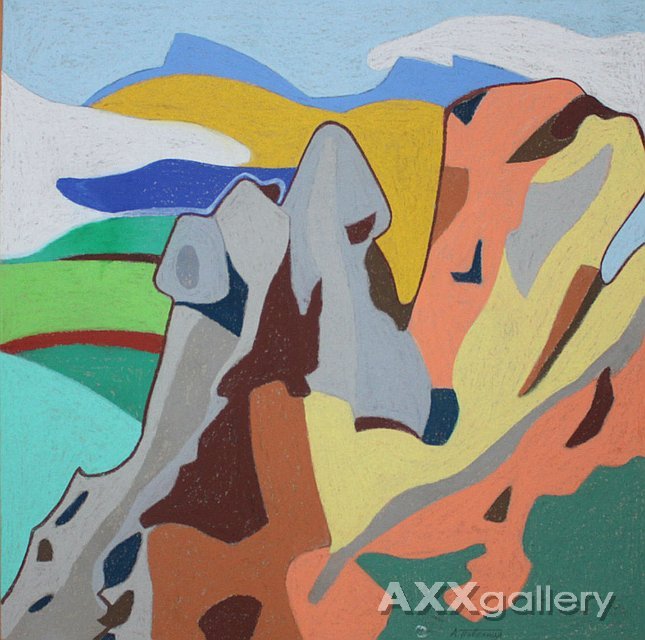 Anatoly Pavelitsa
Mountains - a place of revelation
Ширина см: 70
Высота см: 100
Год написания: 2015
Наличие рамы: Нет
Основа: Картон
Размер: До 50 см по большей стороне
Техника: пастель
About the artist
Anatoly Pavelitsa born in 1971 Kievschine.V 1999 graduated from the National Academy of Fine Arts and Architecture in Kiev. It works in the art carnival painting and drawing.
Trade shows:
--- Competition for Young Artists. Germany 1994
--- "Symphony of Life" gallery "Art" in 1999 Kiev.
--- "God is light", gallery "Harmony" in 2000 in Kiev.
- "Contemporary Artists" gallery "Lavra" in 2000 Kiev.
- "Independent", a private gallery "Kiev" in 2002
- "Christianity in the work of artists sovremennіh" in 2009 in Kiev
- "Hallowed be thy name!" Christmas exhibition at the National Reserve Sophia Cathedral in Kiev -2010
- "Christmas Exhibition" at the Gallery of Art in Donetsk Donbass 2012
- Exhibition and auction "-on Mittsі Relief ukraїnskіy armії" Chocolate House, a branch of the Kiev National Museum of Russian Art
The works are in private collections and family collections in Ukraine, Russia, Canada, USA, Germany, Great Britain, Italy, Poland, Brazil and Norway.